Bei der Kommunikation mit Kunden, Käufern oder Interessenten ist es genauso entscheidend, den richtigen Weg zu finden, um ein Gespräch abzubrechen, wie ein Gespräch ordnungsgemäß zu eröffnen. In der Tat kann das Schließen einer Interaktion auf eine professionelle, höfliche und respektvolle Art sogar das, was als unangenehmes Gespräch begonnen hat, in ein positives Kundenserviceerlebnis verwandeln und bei dem Kunden einen guten endgültigen Eindruck hinterlassen.
Basic Tips, wie Sie eine Konversation mit Kunden beenden
Verwenden Sie eine oder mehrere der häufigsten Phrasen zum Beenden einer Konversation, die für das Thema der Interaktion relevant sind (sich bei einem Kunden bedanken, Ihre Entschuldigung wiederholen, über die nächsten Schritte informieren etc.).
Wählen Sie den richtigen Wortschatz, Ton und Stil, der am besten zu Ihrem Publikum und Zielgruppe passt.
Passen Sie Ihre Abschlussstatements an verschiedene Support-Kanäle an. Telefon- und E-Mail-Konversationen erfordern in der Regel eine eher formellere Sprache, während Live Chat und Social Media Interaktionen in der Regel eher ungezwungen sind.
Vermeiden Sie es, am Ende jeder Interaktion dieselbe Schlussphrase zu verwenden, da dies möglicherweise zu allgemein und roboterhaft klingt. Personalisieren Sie Ihre Nachricht, wann immer dies möglich ist.
Beenden Sie die Konversation in einem guten Ton, indem Sie einen Kunden fragen, ob Sie ihm noch bei etwas helfen können oder ihn ermutigen könnten, sich in Zukunft erneut mit Ihnen in Verbindung zu setzen.
Stellen Sie sich, dass Sie eine Konversation höflichen und freundlichen beenden und im Allgemeinen einen positiven Eindruck hinterlassen.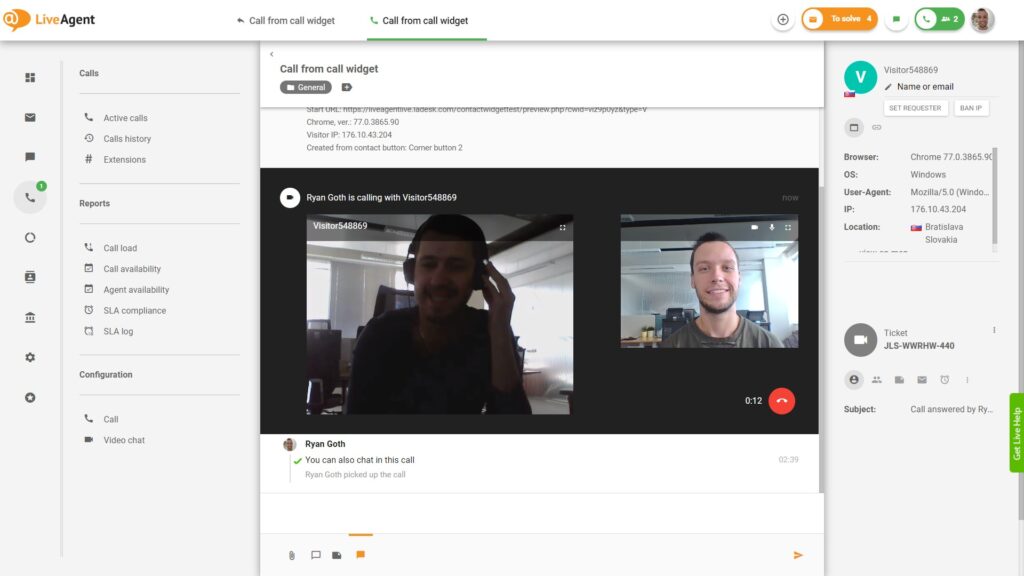 Wie Sie eine Konversation beenden – Kundendienstskripte
Laut einer Umfrage von American Express glauben 68% der Verbraucher, dass ein angenehmer Kundendienstmitarbeiter der Schlüssel zu positiven Serviceerfahrungen ist. Im Folgenden finden Sie einige bewährte Beispiele dafür, wie Sie Kundengespräche auf professionelle Weise über verschiedene Support-Kanäle beenden können, um sicherzustellen, dass Ihre Kunden immer eine angenehme Erfahrung machen, wenn sie mit Ihnen interagieren.
Wie beenden Sie ein Telefongespräch: Statements zum Beenden eines Anrufes
Wie beenden Sie eine Email: Phrasen zum Schließen einer Email
Wie beenden Sie eine Konversation in einem Live Chat
Wie beenden Sie eine Konversation in den sozialen Netzwerken
Ready to put our templates to use?
LiveAgent is the most reviewed and #1 rated help desk software for small to medium-sized businesses. Try it today with our free 14-day trial. No credit card required.
Free Trial
Zurück zu den Vorlagen