Trotz des rasanten Wachstums von sozialen Medien und anderen digitalen Marketingkanälen bleibt die E-Mail nach wie vor das leistungsstärkste und effizienteste Vertriebs- und Marketinginstrument, das alle anderen Kanäle übertrifft. Tatsächlich hat sich E-Mail-Marketing mit einem potenziellen Return on Investment von bis zu 4400% als der beste Weg erwiesen, Kunden sowohl für kleine Unternehmen als auch für große Organisationen zu gewinnen und zu binden. Das Folgende E-Mail-Marketing-Statistiken deutlich zeigen, dass der Erfolg Ihrer Verkaufsbemühungen stark davon abhängt, ob und wie Sie E-Mail in Ihrer digitalen Marketingstrategie einsetzen.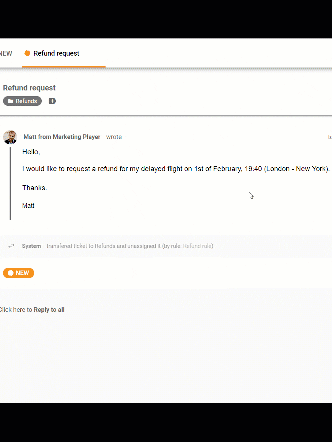 Warum E-Mail der beste Vertriebskanal bleibt
72% der Menschen bevorzugen es, Werbeinhalte per E-Mail zu erhalten, verglichen mit 17%, die soziale Medien bevorzugen. 
61% der Verbraucher bevorzugen es, von Marken per E-Mail kontaktiert zu werden. 
90 % der E-Mails werden an den Posteingang des vorgesehenen Empfängers zugestellt, während nur 2 % Ihrer Facebook-Fans Ihre Beiträge in ihrem News-Feed sehen.
Die Wahrscheinlichkeit, dass Ihre Nachricht per E-Mail gesehen wird, ist 5x höher als bei Facebook. 
Die Wahrscheinlichkeit, dass Sie bei einer E-Mail-Kampagne einen Durchklicken erhalten, ist 6x höher als bei einem Tweet.
Wenn es um Käufe geht, die aufgrund des Erhalts einer Marketingbotschaft getätigt werden, hat E-Mail im Vergleich zu Social-, Direktwerbung und anderen Kanälen die höchste Konversionsrate (66%). 
4,24 % der Besucher aus dem E-Mail-Marketing kaufen etwas, verglichen mit 2,49 % der Besucher aus Suchmaschinen und 0,59 % aus sozialen Medien.
Der durchschnittliche Bestellwert von Kunden per E-Mail ist mindestens dreimal so hoch wie der von Social Media. 
Weltweit geben 30 % der Marketingexperten an, dass E-Mail-Marketing den höchsten ROI aufweist. 
10 E-Mail-Vorlagen für Ihr Vertriebs- und Marketingteam
Die Verwendung vorgefertigter E-Mail-Vorlagen kann Ihnen die Arbeit erleichtern und Ihre Leistung steigern. Hier sind 10 grundlegende E-Mail-Vorlagen für den Vertrieb, die Sie für Ihre Branche, Ihr Produkt, Ihren Kunden oder Interessenten anpassen können. Von kalten Interessenten und Nachfassaktionen bis hin zur Einbindung Ihres bestehenden Kundenstamms mit verschiedenen Arten von Werbe-E-Mails – diese Vorlagen können ein hervorragender Ausgangspunkt für Ihre eigenen helpdesk E-Mail-Marketingkampagnen und ausgehende Vertriebskommunikation.
Eingehende Lead-E-Mail
E-Mail zur Einführung in den Vertrieb
Prospekt-Folge-E-Mail
E-Mail zur Einführung neuer Produkte
E-Mail zum Treueprogramm
Upsell-E-Mail
Upgrade Angebot E-Mail
E-Mail zum Geburtstagsangebot für Kunden
Urlaubsangebot E-Mail
 Schwarzer Freitag Promo-E-Mail
Ready to put our sales templates to use?
LiveAgent is the most reviewed and #1 rated help desk software for small to medium-sized businesses. Try it today with our free 14-day trial. No credit card required.
Free Trial
Zurück zu den Vorlagen