Whether you are a business owner, sales or marketing person, or you work in customer service, there is never too much you can learn. You probably already know how important it is for you to truly know your customer base, but you might be unsure of which tools can help.
What are customer insights?
When a company studies and interprets customer behavior to gain a deeper understanding of its audience's needs, we talk about customer insights. They are used by organizations to make informed decisions based on customer behavior.
Gathering insights and understanding customer intent can help you solve many issues that on the surface may look unsolvable and create personalized customer experiences.
How to gather customer insights
There are many collection methods to choose from. Remember, it all depends on your audience, their needs, and preferences. Some good ways to obtain insights from customers include:
Online reviews
Website data
Visitors tracking tools
Testimonials (customer stories)
Customer buying history
Social media
Analytics tools
Case studies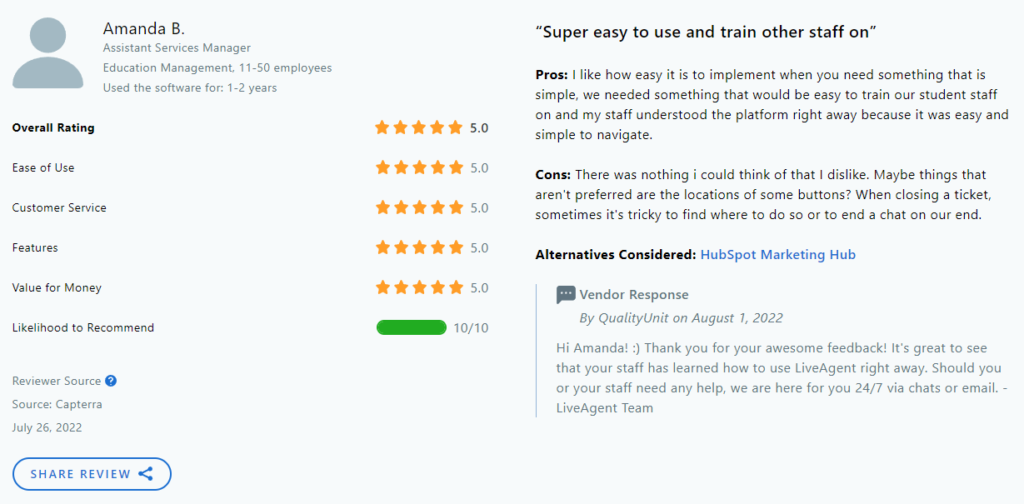 Don't forget that gathering customer insights is not the end of the road. You need to have a dedicated analyst team with proper analytical tools who will study and work with them, as well as a database – e.g. Customer relationship management (CRM) tool, where you can store them. Never underestimate security and keep customer information safe at all times.
Benefits of customer insights
You will find that working with actionable insights can bring huge success to your company. Let's look at ways they can help you achieve your business goals.
Identify reasons behind customer churn – they allow you to see from the customer's point of view the issues they face.
Maximize customer lifetime values – when you understand your target customers' behaviors, you can improve their customer journeys, maximize value, and generate more revenue.
Aids in customer segmentation – you can create accurate customer profiles, group them, and deliver personalized experiences.
Improve customer experience – in a customer-centric company, consumer insights are the key to customer satisfaction.
Builds customer loyalty – when you deliver amazing customer service and experiences, your clients will want to stick around and become members of your loyal customer base. Having a loyal clientele is essential to business growth.
Help develop effective marketing strategies – when you understand the customer behavior of your target audience, you can develop highly-targeted effective marketing strategies.
Help deliver better customer service – your customer support team can deliver personalized service to each customer when they have valuable data.
Predict customer trends – identifying customer purchasing patterns and predicting future trends are much easier when you can base them on reliable data.
Find out what your customers prefer
Gather customer insights and find out the best approach for communication with your customers. Start your free LiveAgent trial and improve your customer communication today.
Ein Markenvertreter oder Botschafter könnte eine berühmte Person oder ein Angestellter sein, der mit anderen über Ihre Marke spricht. Diese Personen könnten auch soziale Influencer sein.
Die Kundenbeziehung beginnt, wenn ein Kunde mit einem Unternehmen zu tun hat. Bauen Sie wirkungsvolle Kundenbeziehungen mit Ihren Kunden auf LiveAgent auf.
Learn with LiveAgent. We share articles about customer service, live chat software, call center setup, self-service support, and more!